Introducing the Badge Zone…
Our core mission is to make badging accessible which is why we've lovingly created the Badge Zone – our online hub to support with all things Badge Nation. The Badge Zone reduces the number of platforms needed to get the most out of your Badge Nation membership, brings all of those useful links into one place, and allows our team to better support you along your digital badging journey.
Registering for an account on the Badge Zone is free and will not automatically sign your organisation up to a Badge Nation membership package. It's open to all, whether you're considering joining and curious to learn more, or returning to write your organisation's 100th badge.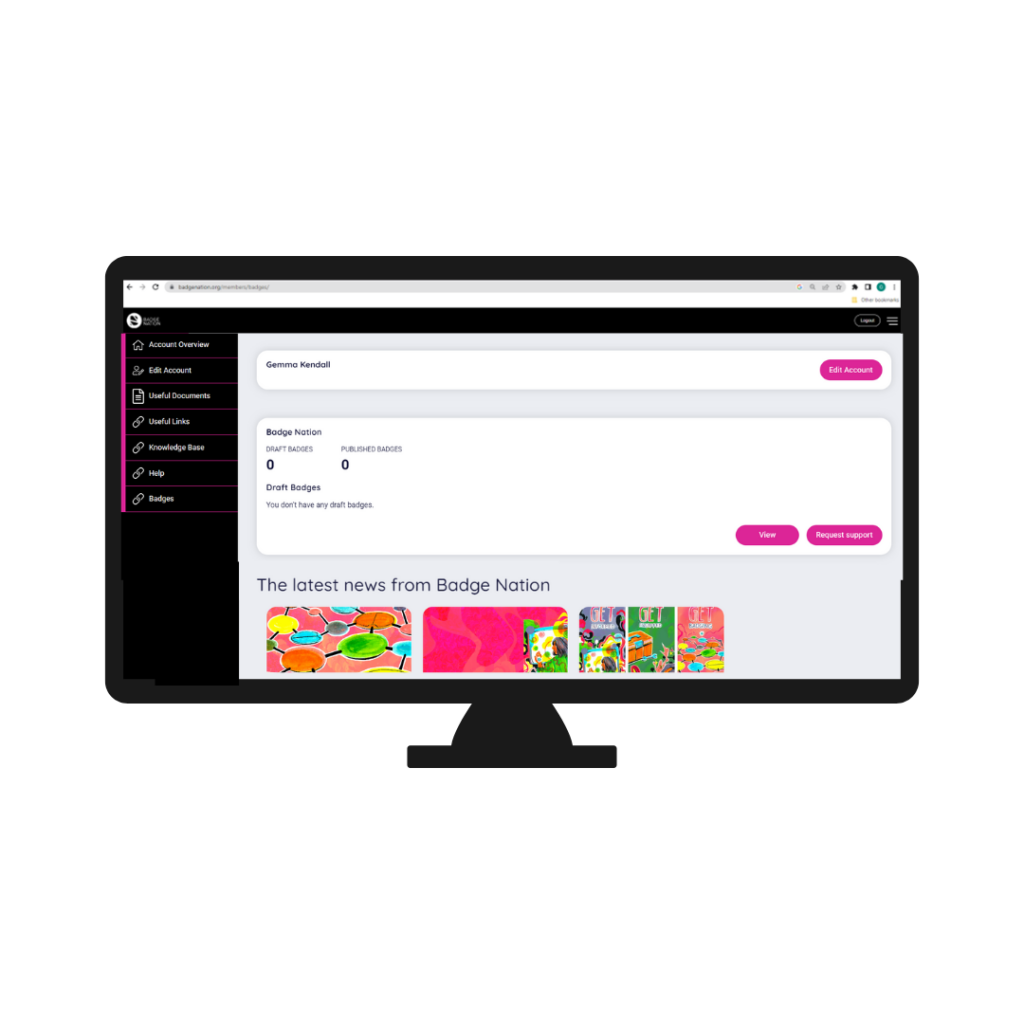 What can I Access with a Badge Zone account?
Badge Writing and Quality Assurance Platform 
Our interactive platform enables you to write new badges, supply branding preferences and get top badge writing tips. Every badge you write with us is quality assured by a member of our team with a human heart and mind – send and receive responsive quality assurance comments and get notifications at each stage of the process*
Knowledge Base
Need copy to promote your badges or wondering how to issue? Access our complete library of support and how-two guides, from getting started to managing your badges and engaging with your earners.
Customer Support 
Managing your badges is made easy with an automated pipeline that enables you to request a wide range of support tasks without sending emails. The Badge Nation mantra is "never be stuck"! Our friendly team is here to help.
Get Started
Register for free now or check out our step-by-step guide for creating an account.
* Although everyone is welcome to have a go at writing badges using the Badge Zone, our Quality Assurance and Publishing service is only available to organisations that have purchased a Badge Nation membership package. For more information, please see our Complete Guide to Writing and Issuing Digital Badges.
Got a question or need support accessing the Badge Zone?