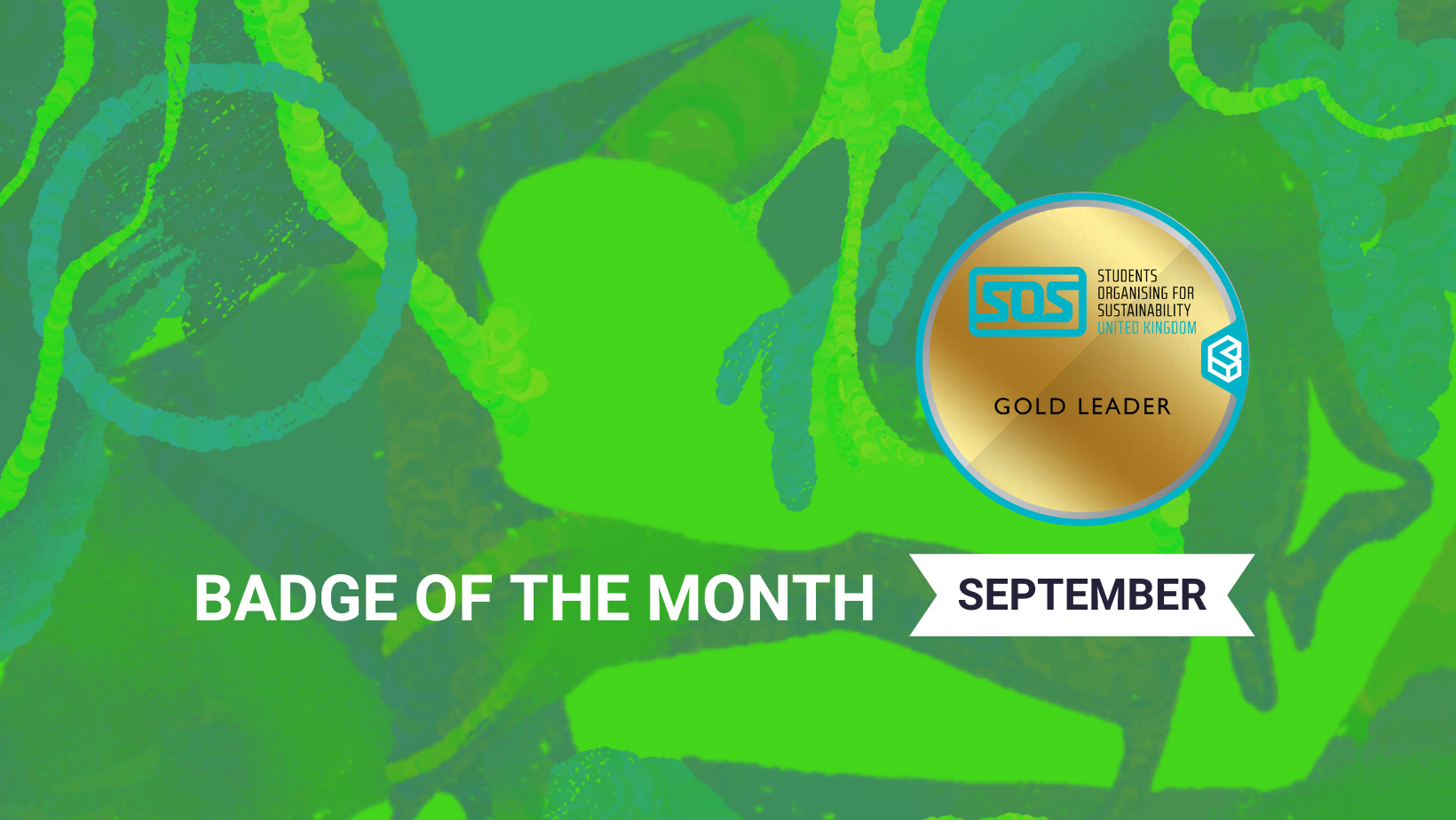 Badge of The Month – September
Students Organising for Sustainability (SOS UK):
Sustainable Accommodation – Gold Leader
This terrific 'Demonstrate' layer badge celebrates earners' commitment to sustainability and leaving a positive influence within their student accommodation. By volunteering for sustainability training, auditing their accommodation and educating their peers, is a testament to their initiative and passion for positive change.
Climate change has been a huge topic of conversation; these students have proven that they are proactive individuals by using the resources available to them to combat this. Education is a powerful tool for change, and I hope that each earner of this badge is proud of the impact they have had on their home and those around them.
The title 'Gold Leader' feels very fitting here, and a shiny gold digital badge is a great way to commemorate their efforts!