Being seen and being valued at work really matters – outside of fair pay, one of the biggest drivers for people in their career is a feeling of being recognised and rewarded for the work that they do.
It's important to recognise people for:
-Undertaking training and professional development
-For performing a particular function or aspect of their job really well like hitting sales targets, or leading a complex piece of internal change management
-For demonstrating your companies values in action- for thinking differently, for making things accessible, for caring
Digital badges are the perfect tool to recognise people in the workplace. They are quick to write, easy to issue, inexpensive to implement and really valuable for your staff. Badge earners have a smart, digital and shareable record of what they have accomplished and achieved while working for you.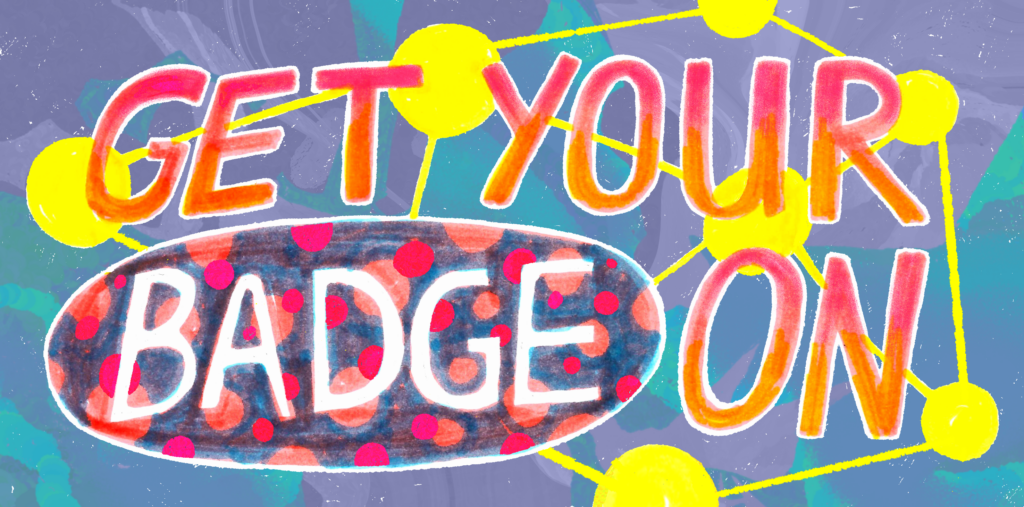 Badge Nation has created a set of accessible badge packages aimed specifically at SME employers who want an easy to implement and affordable solution. Check out our Badging at Work packages which start at £200 a year here or book a conversation with someone here. 
If you are a larger employer and want to start badging check out our Badging at Scale packages and book a meeting here.
Supercharge your vacancies
Hands up if you are struggling to fill your vacancies? You cake your vacancies more attractive by badging them. Talk to us about creating a badge collection for the jobs you'd like to advertise.
You can then use the badge collection as part of your job advertising – incentivising potential applicants, who will be able to see how they'll be recognised for their achievements in the role.
Set up a meeting with us to find out more about how this works for you.